Yes ,they are. After reading this article you would agree to what I want to say. What were you imagining that you would manoeuvre through enemy airspace , would trick the enemy SAMs, dodge the enemy fighters and bomb your target??? Very soon we may not need to do this.

Top military nations are in a run to make hypersonic missiles. Hyper sonic weapons can be more survivable because of the extreme speed and altitude. They would be hard to stop. Hard to interpret and even more tedious to engage. Hypersonic means something that can achieve the speeds 5 times that of Sound. So Militaries want missiles and aircraft that can achieve Hypersonic Speeds.

But how they are going to develop such fast missiles or aircraft ?????

There are 2 kinds of approaches to solving the hypersonic challenge. Scramjet and Boost glide.



Scramjets

Scramjet abbreviated as (supersonic combustion ramjet) is a kind of air breathing jet engine it uses its high power to accelerate the vehicle into hypersonic speeds. As it accelerates more air and fuel is pushed into the engine allowing it to accelerates into hyper sonic speeds. It collects the oxygen from surrounding air via it's air intakes and increase it's burning efficiency. The have mechanism just like turbo fans difference is just that they don't have any 'fans'.

​ScramJets cannot accelerate at Zero Speed. It means that first they must be given a speed of sound(sonic) then only they would start. For taking them to such high speeds they are carried by Rockets or Aircraft. Air is taken in intakes at supersonic speeds and then mixed with fuel and burned.

Till 1990 only USA , USSR and some European countries possessed that technology. But now countries like Australia, China and India are doing experiments in that a direction.

Boost Glide.

Boost glide is a kind of re entry into the atmosphere from extremely high altitudes. Boost-glide weapons have potentially longer ranges, can generally transport a heavier payload over a given range, are capable of midcourse manoeuvring, and fly at lower altitudes.

They are First taken in Space and then 're-entered' into earth's atmosphere. At the time of re-entry their speed is around Mach 20, that is 20 times the speed of sound.

But as they enter atmosphere they start making friction with air and thus their speed gets reduced. They are launched by rockets just like spacecraft.

After entering earths atmosphere. They Glide. While gliding they slowly reduce their altitude and fly at low levels but as fast as Mach 7. They have got retro rockets at their back which help them adjust their direction. They contain the main warhead which simply means 'bomb'. Upon reaching their target they release warhead which impacts on the target. The Vehicle returns to base and lands like an aircraft. This concept has been developed so that Countries should be able to launch attacks anywhere in the world within one hour and that too launching the aircraft from their land. Instead of making military bases on foreign land.

To read which nations are developung such programs and what are those awesome vehicles . Click on the button below.



Do tell us what do you feel about this article ,
Powered by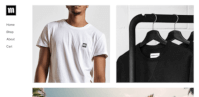 Create your own unique website with customizable templates.