Yes ,they are. After reading this article you would agree to what I want to say. What were you imagining that you would manoeuvre through enemy airspace , would trick the enemy SAMs, dodge the enemy fighters and bomb your target??? Very soon we may not need to do this.

Top military nations are in a run to make hypersonic missiles. Hyper sonic weapons can be more survivable because of the extreme speed and altitude. They would be hard to stop. Hard to interpret and even more tedious to engage. Hypersonic means something that can achieve the speeds 5 times that of Sound. So Militaries want missiles and aircraft that can achieve Hypersonic Speeds.

But how they are going to develop such fast missiles or aircraft ?????

There are 2 kinds of approaches to solving the hypersonic challenge. Scramjet and Boost glide.



ScramJets

Scramjet abbreviated as (supersonic combustion ramjet) is a kind of air breathing jet engine it uses its high power to accelerate the vehicle into hypersonic speeds. As it accelerates more air and fuel is pushed into the engine allowing it to accelerates into hyper sonic speeds. It collects the oxygen from surrounding air via it's air intakes and increase it's burning efficiency. The have mechanism just like turbo fans difference is just that they don't have any 'fans'.
ScramJets cannot accelerate at Zero Speed. It means that first they must be given a speed of sound(sonic) then only they would start. For taking them to such high speeds they are carried by Rockets or Aircraft. Air is taken in intakes at supersonic speeds and then mixed with fuel and burned.

Till 1990 only USA , USSR and some European countries possessed that technology. But now countries like Australia, China and India are doing experiments in that a direction.

Boost Glide.

(image source:- http://nationalinterest.org/feature/coming-war-near-you-hypersonic-weapons-13649)

Boost glide is a kind of re entry into the atmosphere from extremely high altitudes. Boost-glide weapons have potentially longer ranges, can generally transport a heavier payload over a given range, are capable of midcourse manoeuvring, and fly at lower altitudes.

They are First taken in Space and then 're-entered' into earth's atmosphere. At the time of re-entry their speed is around Mach 20, that is 20 times the speed of sound.

But as they enter atmosphere they start making friction with air and thus their speed gets reduced. They are launched by rockets just like spacecraft.

After entering earths atmosphere. They Glide. While gliding they slowly reduce their altitude and fly at low levels but as fast as Mach 7. They have got retro rockets at their back which help them adjust their direction. They contain the main warhead which simply means 'bomb'. Upon reaching their target they release warhead which impacts on the target. The Vehicle returns to base and lands like an aircraft. This concept has been developed so that Countries should be able to launch attacks anywhere in the world within one hour and that too launching the aircraft from their land. Instead of making military bases on foreign land.

Here we have mentioned few of the Programmes that were developed to achieve Hypersonic Speeds. Many Nations these days are on the run as they believe that future warfare will happen at suborbital level, and as military aircraft will have high speed it won't be giving the enemy any time to respond.


Many such concepts came into existence since Cold War, even before that as The NAZIs also tried to develop such a thingy. So here they are.



1 Chinese DF-ZF.

Image source : https://aurorasito.wordpress.com/tag/velivolo-ipersonico/

The US codenamed it WU 14 and literally were shocked about Chinese Possessing such technology. Thye made all their efforts to prove it failure. Although Chinese Media termed
The recent tests of Nov 2015 and April 2016 successful.

It is boost glide type vehicle claimed to be capable of achieving speed between Mach 5 to Mach 10.

The DF-ZF is a dangerous weapon because hypersonic glider vehicles are "almost impossible to intercept by conventional missile defence systems, which track incoming objects via satellite sensors and ground and sea radar."



One weakness in the Chinese DF-ZF program, however, is a lack of high-performance computing power, which stymies design.

The HGV stays within the stratosphere after reentry and pull-up, and glides through the air. Although that creates more drag, warheads fly further than they would on a higher trajectory through space, and are too low to be intercepted by exo-atmospheric kill vehicles, like anti-satellite weapons.

The Chinese however has claimed it to be purely scientific.



2 HTV 2 of USA.

(image source :- http://m.huffpost.com/us/entry/8700510)



Hypersonic Technology Vehicle is another concept of Glide Boost developed by DARPA of USA. It is launched on a Minotaur ll lite rocket. Its predecessor HTV was successful in having 9 minutes of flight. And now ,the Americans are going to make HCV. Guess what is it???

Hypersonic Cruise Vehicle , which surely would have combat applications. It is a test bed for technologies to provide the United States with the capability to reach any target in the world within one hour using an unmanned hypersonic bomber aircraft.
The unmanned Falcon HTV-2 successfully separated from the booster and entered the mission's glide phase, but lost contact with control about nine minutes into its planned 30-minute Mach 20 glide flight. Initial reports indicated it purposely impacted the Pacific Ocean along its planned flight path as a safety precaution.

image source :-
http://m.huffpost.com/us/entry/8700510)
(originally uploaded by DARPA)



3 PRIDE of Europe.

image source :-
http://www.space.com/18223-robot-mini-space-shuttle-europe-funding.html)



The Pride is abbreviated as Programme for Reusable In-orbit Demonstrator in Europe. Under this programme both Boost Glide and ScramJet Variants are planned With affordability in mind, the PRIDE spaceplane will be based on technologies developed and tested on the IXV. Final specifications of the spaceplane have not yet been determined.


This thing will be launched by Vega Rocket and for scientific and research purpose related to Earth observation, robotic exploration, servicing of orbital infrastructures, and microgravity experiments.

Similar Technology would be used IF, oh yes , If the Europeans may attempt to build such a weapon.

4 HSTDV , India

It is Hypersonic Technology Demonstrator Vehicle. Initial prototype is intended to achieve a hypersonic speed for 20 seconds and is awaiting launch. The eventual target is to reach Mach 6.5 at an altitude of 32.5 km. The scale model of which was tested in Israel and another time at Trisonic Wind Tunnel at Bangalore. The scramjet engine is located under the mid-body, with the aft body serving as part of the exhaust nozzle. The main purpose is to develop a reusable launch Vehicle.

Due to technology denial of material for the scramjet engine, a new program was initiated and the materials were developed in-house. This led to self-sufficiency in the area and the scramjet engine was ground tested successfully for 20s instead of the initial 3s.

(model of Indian RLV space craft being test launched)



5 PAK DP of Russian Federation

image source : http://forum.keypublishing.com/attachment.php?attachmentid=237109&d=1430241376)



This is what is described as 6th generation interceptor to be designed by MiG. Its work is going to start in 2019 amd it wipp be of 40 tonne max take off weight, were ng area 113 m² and internal weapon bays of 7 m length. It is supposed to replace MiG 31 and serve as front line with interceptor in RuAF.

The peculiar thing however is its engine. Viktor Bondarev , the chief of RAC MiG has said that the crushing speeds would be almost Mach 4.5 and it would have Mach 5 as its top speed. It wupp have an engine that can be a turbofan combined with scramjet to acchive such deadly cruising ability. The Russian have tentatively named it as MFP , Multifunctional Hypersonic Interceptor.

Do tell us what do you feel about this article ,


Powered by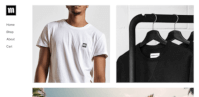 Create your own unique website with customizable templates.